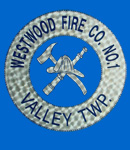 2019 Fire Call Stats
Jan
29
Feb
22
Mar
21
Apr
21
May
18
Jun
15
Jul
20
Aug
19
Sep
24
Oct
0
Nov
0
Dec
0
Total
189
2019 EMS Call Stats
A44
A144
Jan
112
134
Feb
92
121
Mar
91
121
Apr
99
135
May
91
150
Jun
90
116
Jul
105
127
Aug
102
116
Sep
97
143
Oct
0
0
Nov
0
0
Dec
0
0
Total
879
1163
Past Call Stats
Year
Fire
EMS
2018
249
2923
2017
242
2562
2016
289
2484
2015
312
2329
2014
310
2388
2013
259
2294
2012
285
2045
2011
308
1278
2010
275
621
2009
304
639
2008
314
707
2007
321
663
2006
316
727
2005
344
796

Visitors Today:

Visitors Since
September 16, 2005:


Member Attend Continuous Education Training
By Westwood EMS Division
April 24, 2018
Tonight, members of Station 44 and Ambulance 144 joined mutual services in attending a con-ed training event held at The JeffSTAT3 Hangar at Brandywine Hospital. Dr. William Hughes from The Jefferson Burn Center taught the class the latest trends in caring for burn and trauma patients. A meal was provided to all those in attendance. We thank Dr. Hughes for taking the time to come out and keep our emergency service personnel up to date on the treatment and care of burn victims.