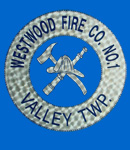 2019 Fire Call Stats
Jan
0
Feb
0
Mar
0
Apr
0
May
0
Jun
0
Jul
0
Aug
0
Sep
0
Oct
0
Nov
0
Dec
0
Total
0
2019 EMS Call Stats
A44
A144
Jan
0
0
Feb
0
0
Mar
0
0
Apr
0
0
May
0
0
Jun
0
0
Jul
0
0
Aug
0
0
Sep
0
0
Oct
0
0
Nov
0
0
Dec
0
0
Total
0
0
Past Call Stats
Year
Fire
EMS
2018
249
2923
2017
242
2562
2016
289
2484
2015
312
2329
2014
310
2388
2013
259
2294
2012
285
2045
2011
308
1278
2010
275
621
2009
304
639
2008
314
707
2007
321
663
2006
316
727
2005
344
796

Visitors Today:

Visitors Since
September 16, 2005:


Auto Accident on Strasburg Road
By Assistant Fire Chief Adam Grossman
April 18, 2018

A late night accident summoned the Westwood Fire Company to Strasburg Road in East Fallowfield Township. One resident reported hearing the crash before calling 911.

The accident occurred just east of Park Avenue where one vehicle left the roadway and collided with a mailbox. The driver of the vehicle was reported to be under evaluation by EMS.

Tac 44 was on scene to light up the scene and fire police directed traffic around the scene.

Units:
Tac 44, Traffic 44, Ambulance 44-1, Deputy 44
Tac 44 on scene providing lighting with the light tower.